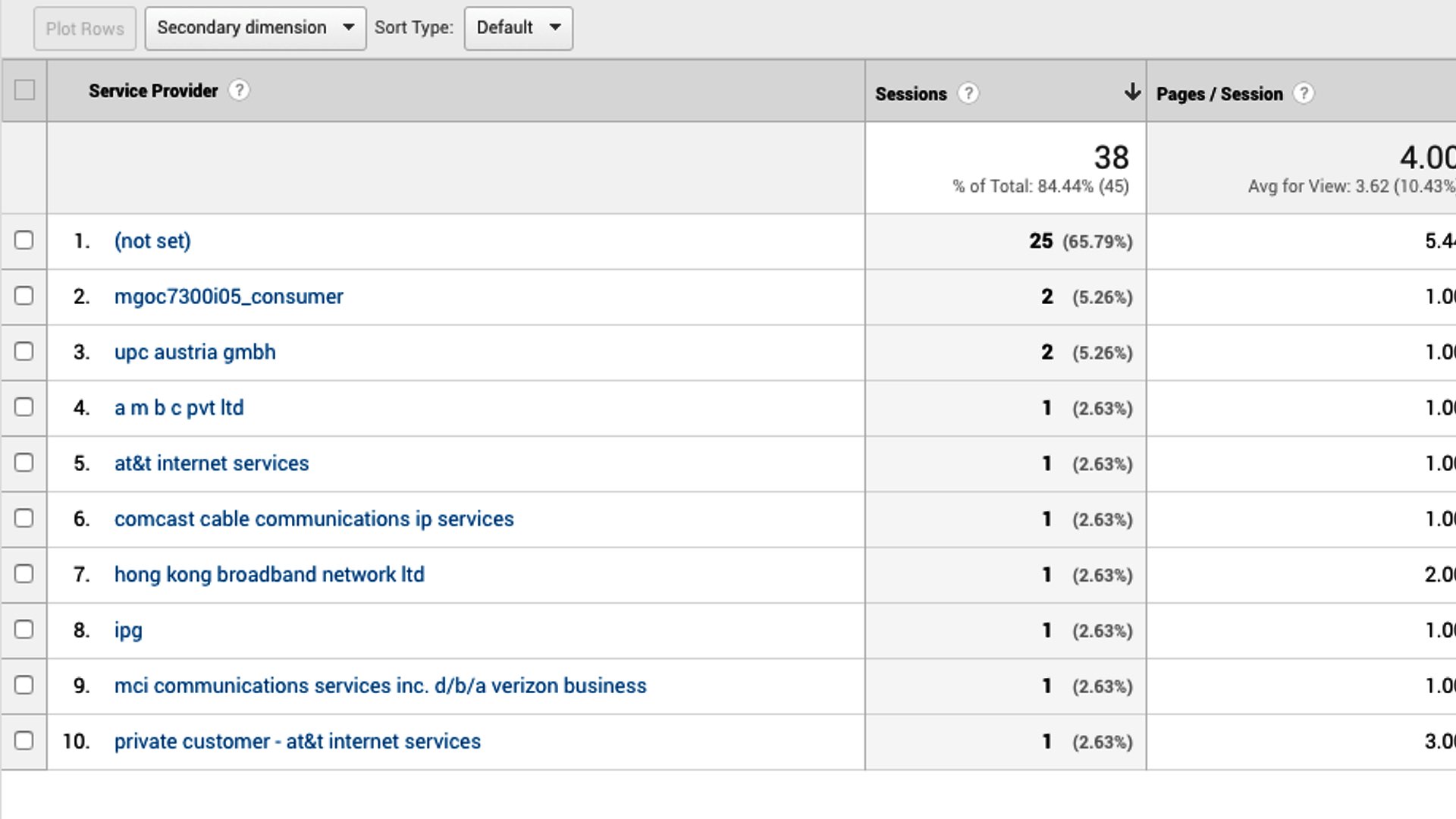 Being able to see what companies are visiting your website is something that big companies like HubSpot offer you as part of their 2k package. There is no denying that this is something that can be extremely useful. Here at Dash10 Digital, we started using this method to track and monitoring businesses that visit our website and it has paid off big time. In this post, I want to show you how you can use Google Analytics to see what companies are visiting your website for absolutely no money at all.
What you will need
Creating a new custom report
Once you are logged into your Analytics account you will see a menu item in the left menu "Customization". Click on the link and under it is a sub menu labeled "Custom Reports". Select this link and you will see a window similar to the one below.

Click on the button "+ New Custom Report" at the top of the table.
A new window will appear with fields to for creating the new report.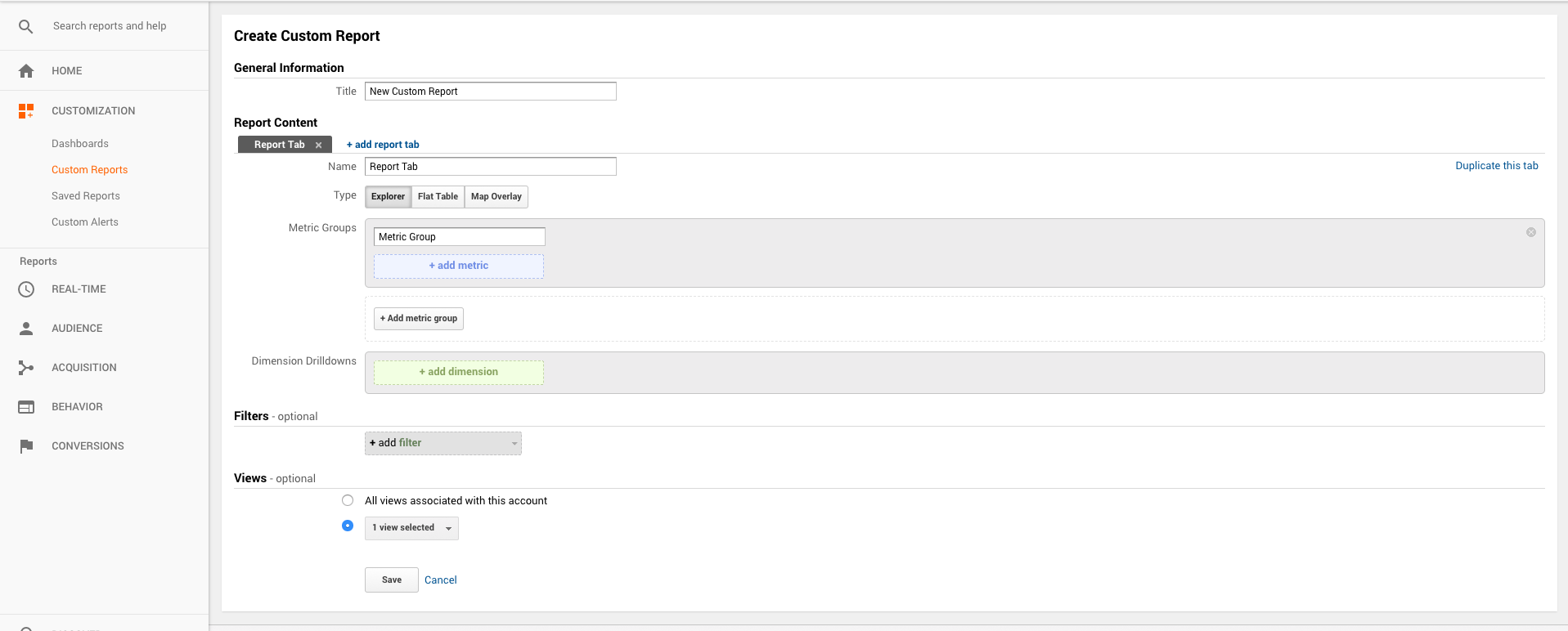 Custom Report Setup Explained
If this is your first time working with Google Analytics, it can be a bit confusing. Below is some information about how to set up each field properly.
General Information
The general information field only contains the title of the custom report. The title can be whatever you want. This is what will show up in the custom reports table. For this explain, you can use "Reverse Company Lookup"
Report Content
Select the following for the metric group options.
Users -> Sessions
Users -> Pages / Sessions
Select the following for the Dimension Drilldowns.
Users -> Service Provider
Acquisition -> Source / Medium
Filters
Using filters is optional but it is helpful. Select the following filter.
Users -> Service Provider
Select "Exclude" in the first drop down
Change "Exact" to "Regex" and enter service providers with a pipe delimiter.
Here is an example of the filter that you can exclude "warner|sprint communications|digitalocean|uarnet|amazon|wayport" (without quotes).
Once you have it all setup, click "Save". You will now see in your custom reports names of ISP's that visit your website.
How this all works
This works because some larger companies have their own static IP assigned by their internet provider. Companies have the opportunity to name this network and when they do, it can be looked up and their company name will return. Unfortunately, this is just something that will work for larger companies, but none the less it is valuable information. You will see random names in the list which most are true ISP's and not companies.
Every once n a while you will see a LLC, Ltd etc. Simple cross-reference this information and reach out to them! Since we started monitoring this traffic, we have landed 2 solid leads and 1 client that would have gone by unnoticed.