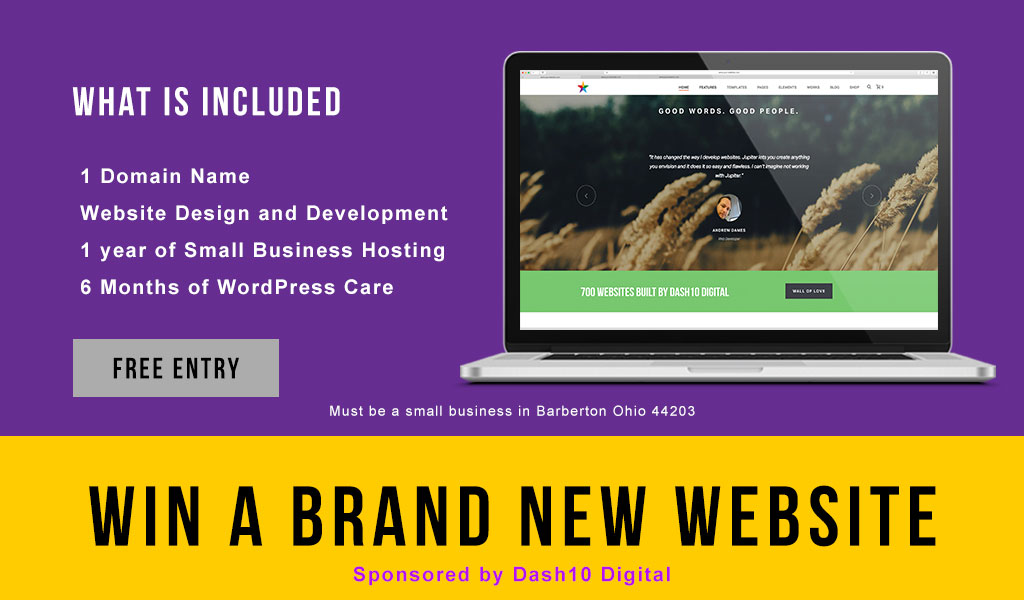 Win a Brand New Website for Your Small Business.
Are you a small business is Barberton, Ohio? Dash10 Digital is a giving away a Free Website Package ($8k value) to a small business in Barberton, Ohio.
What's Included in the Website Package:
Free Domain (1 year registration)
Website Design and Development using WordPress CMS
1 Year of our Small Business Hosting
6 Months of our WordPress Support
Eligibility:
You must be at least 18 years of age or older and own and or manage a small business with an address located in Barberton, Ohio 44203. Only 1 entry per business.
Entry Form
[ninja_form id=5]
A winner will be chosen December 1st, 2017. We will contact the winner using the information provided during entry. Information provided in the entry is not shared or sold and used solely for the contest.